Clomid for Men: Can it Cure Low Sperm Count?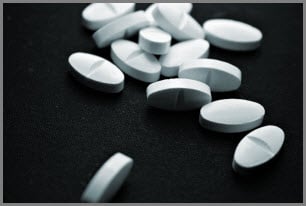 Low sperm count is a common cause for male factor infertility. If your ejaculate contains fewer than 15 million sperm cells per milliliter of semen, it is considered low and means you have a decreased chance of conceiving a child. Low sperm count can often be treated with life style changes and certain medications. One of the most common medications prescribed for low sperm count is clomiphine citrate, more commonly known by its brand name Clomid.
Can Clomiphene Citrate Boost Sperm Count?
Clomiphine citrate is a non-steroid medication that can be used to treat both male and female infertility. It functions by boosting the production of two hormones: the follicle stimulating hormone (FSH) and the luteinizing hormone (LH). In women, these hormones stimulate egg production and ovulation, whereas in men, they increase testosterone production and sperm synthesis.
Both FSH and LH are natural hormones that are required for healthy sperm production: FSH is needed to support sperm maturation during spermatogenesis, while LH stimulates the synthesis and secretion of testosterone. Testosterone is the principal male sex hormone and is needed for making sperm. Low testosterone production cannot support healthy sperm synthesis and thus, causes infertility. Because Clomid indirectly boosts testosterone levels in men, it can be used to treat infertility that results from low testosterone production.
Clomid for Male Infertility
Clomid is typically taken once a day, with a staring dose of 25 mg per day. However, the dosage often needs to be adjusted later on, as the individual response to the medication varies. It is essential to find a dosage that supports optimal hormone production, because too high testosterone levels can decrease sperm count and cause other serious side effects. Testosterone, LH and FSH levels are typically re-tested within a few weeks after the therapy is started, and the dosage of clomiphine citrate is adjusted accordingly1 (Seladi-Schulman 2019. Healthline).
---
#### References 1. Seladi-Schulman, Jill, Clomid for Men: Does it Increase Fertility?, Healthline, Healthline Media a Red Ventures Company, 25 June 2019, https://www.healthline.com/health/clomid-for-men