Community Involvement
Inspirational Causes and Dedicated Community Involvement in San Diego, CA
Dr. Bastuba and the staff of Male Fertility & Sexual Medicine Specialists (MFS) are dedicated to helping local organizations and communities in their hometown of San Diego, California.
From Angels Foster Family to the San Diego chapter of Volunteer America, MFS works diligently to support each of these local organizations. MFS also donates to Fertile Hope and reaches out to the military community to promote awareness about fertility preservation and provide affordable access to pre-deployment sperm banking. Creating awareness is extremely important because fertility preservation can be a life-changing opportunity for many couples.
Angels Foster Family Network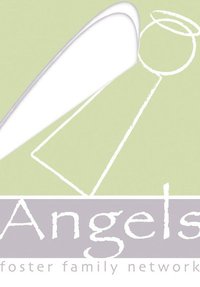 Established in 1998, Angels Foster Family is a non-profit organization that helps babies and toddlers find loving homes after being in emergency shelters or short-term foster homes due to abandonment, neglect or abuse. Angels Foster Family matches these babies with qualified foster parents and also offers a unique program called Foster to Adopt. In this program couples that are interested in adoption, have the opportunity to become foster parents which will serve as the 'test run' for adoption. Angels Foster Family is an amazing organization that has rescued hundreds of babies from throughout San Diego and placed hundreds more into loving homes. Dr. Bastuba and MFS donate to Angels Foster Family every year. He even donated a car!
Learn more about this organization at: www.angelsfoster.org
Fertile Hope

Fertile Hope is a LIVESTRONG organization that provides reproductive education and resources for cancer patients and survivors. For cancer patients, fertility preservation provides an opportunity to have a family later in life. Without fertility preservation such as sperm and egg banking, radiation or chemotherapy can cause infertility. Dr. Bastuba is a passionate supporter of fertility preservation for cancer patients. He believes that timely outreach is extremely important.
Learn more about this organization at: www.fertilehopes.org
Volunteers of America, San Diego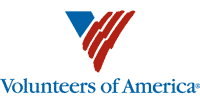 Since 1986, Volunteers of America has helped over two million people throughout the United States including at-risk youth, homeless individuals, veterans, and individuals with disabilities. A non-profit organization with a chapter in San Diego, Dr. Bastuba and staff are a part of the 70,000 members of Volunteers of America. MFS has participated in various charity sporting events, marathons and fundraising activities throughout San Diego.
Learn more about this organization at: www.voa.org
Members of the U.S. Military

From Naval Station San Diego to Naval Base Coronado, from the Marine Corps Base Camp Pendleton to the Marine Corps Air Station Miramar, San Diego has an extensive military community. Dr. Bastuba is extremely honored to serve those who serve our country and works hard to provide special incentives for members of the United States Military. Military personnel will be offered a 10% discount at MFS.