Patient Success Story: Two Vasectomies and a Vasectomy Reversal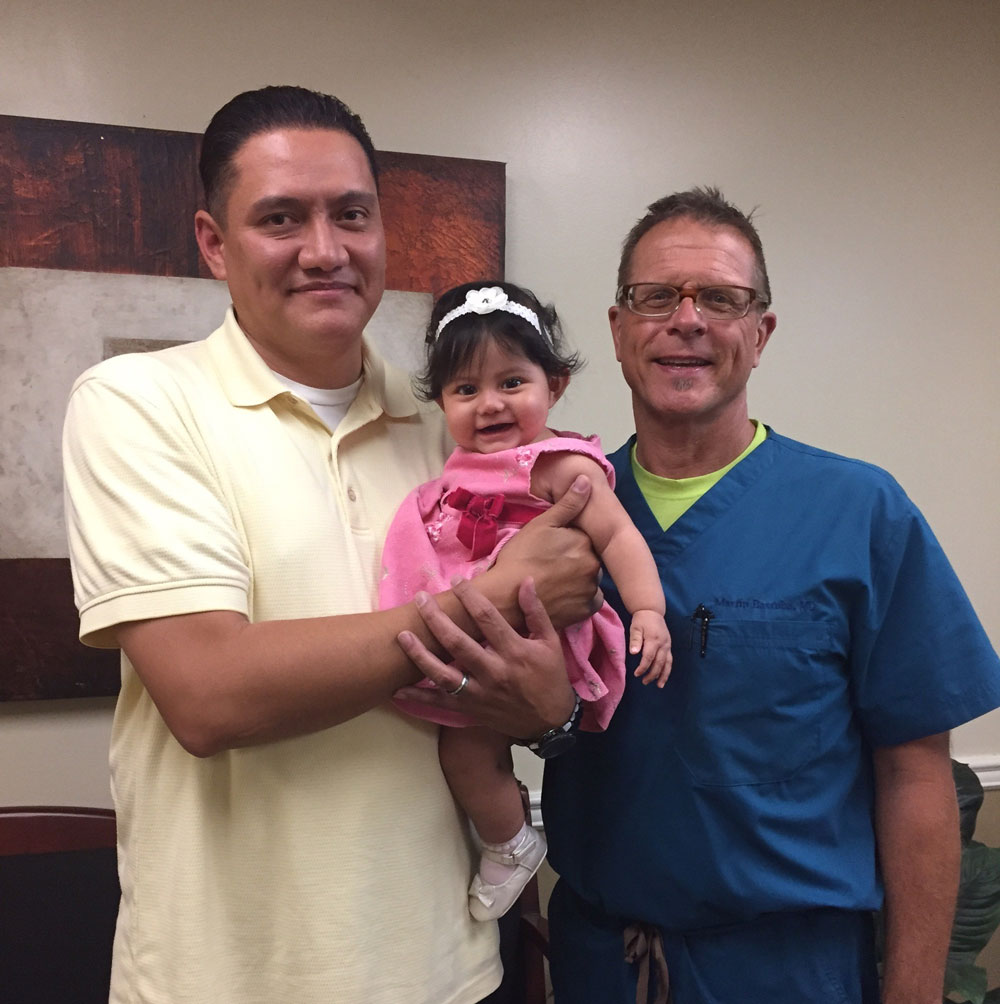 Ten years after his original vasectomy, a recent patient of both Male Fertility Specialists and our partner the San Diego Vasectomy Center asked our team to share his story so that others in a similar position will know that successful vasectomy reversal is possible, and so is having a pain-free vasectomy.
The patient underwent his first vasectomy ten years ago under the care of another provider. A decade later, he and his wife decided to grow their family and sought a vasectomy reversal. The patient chose Dr. Bastuba of Male Fertility Specialists, stating that he was a bit nervous prior to the reversal procedure but in the end found the vasectomy reversal to be "very, very easy."
He stated, on a few occasions, that "Dr. Bastuba made the process so simple" and that Dr. Bastuba "made me feel at ease by talking through the whole procedure and answering all of my questions." The patient was very pleased to enjoy a painless, brief recovery period, and both he and his wife loved how quick the entire process was – they were able to complete their consultation and schedule the reversal quickly.
Just seven months after the vasectomy reversal, the patient's wife conceived and now the couple are the proud parents of a baby girl. In September, the patient returned to Dr. Bastuba for his second vasectomy – this time using the No Needle No Scalpel technique. The patient notes, "I have experienced a vasectomy using both the scalpel and scalpel-less techniques, and there is no question I would rather have the painless scalpel-free procedure. From start to finish, it was an awesome experience – hands down the easiest process possible. Dr. Bastuba is the way to go."
We want to thank the patient and his wife for taking the time to discuss his procedures with our team and for allowing us to share their story. Many who wish to reverse their vasectomy worry that too much time has passed since the original procedure and that reversal is not really possible. Dr. Bastuba's experience and vasectomy reversal success rates prove that reversal is possible. Should you choose to have a second vasectomy after building your family, you can do so without discomfort at the San Diego Vasectomy Center.
If you are interested in a vasectomy reversal consultation, please contact MFS.
If you are interested in the No Needle No Scalpel Vasectomy, please contact SDVC.