Dr. Martin Bastuba Performs 3000th Vasectomy Reversal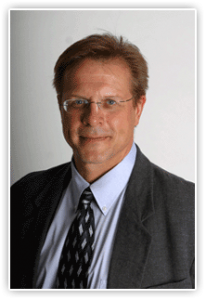 Dr. Martin Bastuba, one of the most experienced and sought-after microsurgeons in the world, recently performed his 3,000th vasectomy reversal. This extraordinary milestone is the culmination of a lifetime of excellence and dedication to helping families and Dr. Bastuba is keenly aware of the significance of this achievement.
"I believe it is through a combination of a talented team and years of hard work that we have been able to reach this remarkable milestone." He said. "We are confident that we offer the highest quality vasectomy reversal care and our success rates are among the highest in the world.""
Over the past 20 years, Dr. Bastuba has performed over 6,000 microsurgeries with the Male Fertility & Sexual Medicine Specialists clinic in San Diego, California. Patients visit Dr. Bastuba from over 30 countries around world including Australia, China, Japan, Russia, England, France, South America, Korea, India, South Africa, and more. He performs 2 to 5 vasectomy reversals each week with a 94-98 percent success rate, and is known as the "Doctor's Doctor" in medical circles.
Of the approximately 500,000 men who have vasectomies each year, about five percent will ultimately seek a vasectomy reversal–sometimes 10 to 20+ years after the original vasectomy procedure. Patients often come to Dr. Bastuba concerned that too much time has passed and that they will not be able to have children. Thankfully, this is not an issue, as a result of his deep expertise in the field and use of superior technology. Dr. Bastuba has had numerous successful vasectomy reversals well over 30 years out from the original vasectomy procedure. His typical patient is 10-25 years out.
Dr. Bastuba humbly acknowledges the impact that his 3,000 vasectomy reversals has made on families. "I am deeply satisfied knowing that so many couples have put their trust in me to play an integral part of their lives and dreams over the past 22 years." He said. "The gravity of this responsibility is not lost on me, and I am constantly driven to improve fertility outcomes and continue to advance the field of male fertility care."
Dr. Bastuba is a part of an elite two percent of Board Certified Urologists in the country who have completed fellowship training in male fertility care. He received his general urology training at Emory University Affiliated Hospitals in Atlanta, Georgia and was the first resident physician ever to be accepted into the Boston University School of Medicine's combined fellowship program for male fertility and sexual dysfunction. Dr. Bastuba is the recipient of numerous awards in academic achievement, and also teaches as a Clinical Instructor for Urology at the University of California San Diego's School of Medicine.
About Dr. Martin Bastuba
In addition to founding Male Fertility & Sexual Medicine Specialists, Dr. Bastuba is also the owner of the Fertility Center of California, Sperm Bank Inc. and the San Diego Vasectomy Center. Dr. Bastuba has over two decades of success in helping families and individuals from all over the world, and is committed to providing compassionate care, comprehensive services, and affordable pricing for patients. Currently Dr. Bastuba is in the process of developing a non-profit organization to help offer fertility preservation options and fertility treatment options for those currently serving in the American military or those who have served in the past.