Join Us This Week for a Male Infertility Informational Event Hosted by Dr. Bastuba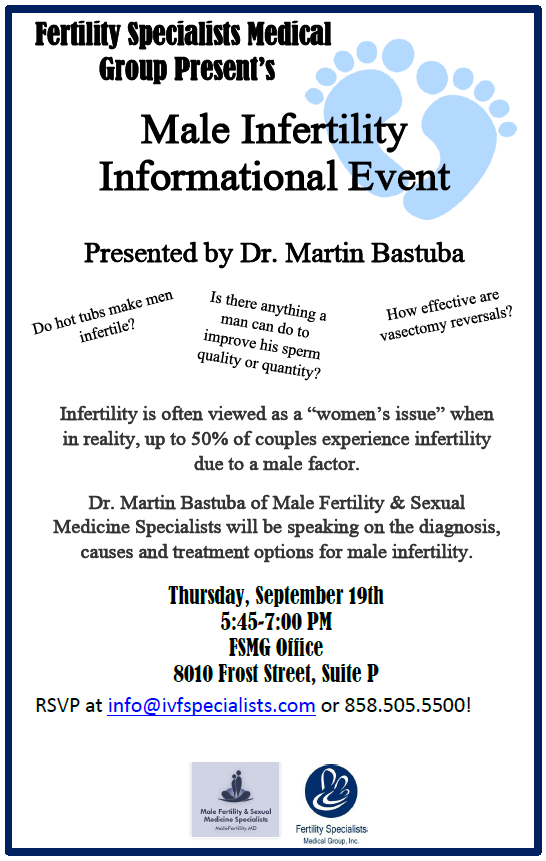 Our very own Dr. Bastuba will be speaking at an informational event this Thursday, September 19th at 5:45pm. The event will be focused on the diagnosis, causes, and treatment options for male infertility. Some of the questions that will be answered include:
Is there anything a man can do to improve his sperm quality or quantity?
How effective are vasectomy reversals?
Do hot tubs make men infertile?
The event will be held at the FSMG office located at 8010 Frost Street, Suite P, San Diego, CA 92123. It is scheduled to run from 5:45pm. To RSVP, email [email protected] or call 858.505.5500