Vasectomy Reversal vs. IVF – Which is Better?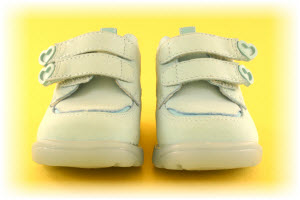 Having a baby after a vasectomy is an important decision. Besides deciding to have a child, you will need to choose the optimal method for conceiving. There are generally two options: a vasectomy reversal or in vitro fertilization (IVF) with sperm retrieval.
In Vitro Fertilization (IVF)
IVF is a procedure that fertilizes an egg in the laboratory, using sperm collected from the male and eggs collected from the female. For men that have had a vasectomy, a sperm retrieval procedure will be required. There are many positives and negatives about the IVF process:
Often achieves pregnancy faster
Addresses male and female fertility factors
- Costs thousands of dollars more than a vasectomy reversal
- IVF expenses are magnified further if you want to have more than 1 child
- Egg retrieval process is time consuming and requires heavy medication
- Greater risk of having multiples
Vasectomy Reversal
A vasectomy reversal is a minor surgical procedure that allows sperm to return into the semen and ejaculate. Sperm usually returns within a few months after the vasectomy reversal surgery, and after this, you and your partner can try to conceive in a traditional fashion. Deciding between IVF and a vasectomy reversal can be a difficult decision. View the positive and negatives of vasectomy reversal surgery:
Vasectomy reversal costs are more affordable
It is a permanent solution, saving you more money the more kids you want to have
Vasectomy reversal surgery has high success rates
You can become pregnant with traditional intercourse
Minimal pain and recovery time
- Sperm can take several months to return to the ejaculate, thus slowing the conception process
- Doesn't address any female fertility challenges
Learn more about vasectomy reversal, IVF and fertility costs. For insight into your unique situation, schedule a fertility consultation.