3 Easy Ways to Limit the Affects Diabetes Can Have on Your Sexual Health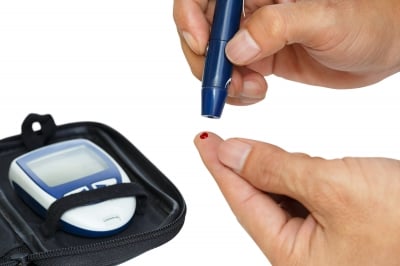 Those who have been diagnosed with diabetes already face daily challenges when it comes to what they eat, drink, which medications they take, and more. The last thing any male with diabetes needs after a long day of monitoring everything from how much sugar they ate to how far they walked during work is the added issue of sexual dysfunction. Unfortunately, for a growing number of diabetic males, this may ring true.
To begin, erectile dysfunction (ED) is the consistent inability to achieve or maintain an erection for sexual intercourse.  For diabetics, specifically men over the age of 50, this condition may be caused by blood vessels and nerves that were damaged due to their diabetes. When these blood vessels and nerves aren't working properly, they cannot keep the blood flowing to the genitals. Therefore, an erection cannot be maintained.
Though this is likely very distressing news, it does not mean that all men who are diabetic will also have ED. The percentage of those who do is relatively high, yes, but just because someone has diabetes does not mean that they will experience ED. Luckily, there are steps diabetics can take in order to help prevent damage to your blood vessels and nerves, and they have the added bonus of helping stay on top of diabetes as well:
Watch your sugar intake.
Diabetics are already familiar with this line from their doctor but watching your daily sugar intake can help keep those nerves in top shape – when nerves are damaged, sensation can decrease from the genitals which can be the first step in an ED diagnosis.

Use portion control.
Eating foods that have great nutritional benefits is an excellent start, and so is keeping your sugar intake low. However, portion control is essential in the treatment of diabetes and working to prevent sexual dysfunction. The standard rules of portion control apply:
Eat slowly,
Do not eat in front of the TV or other electronic devices,
Take breaks when you start to feel full and determine if you need to eat more after the break.
Use/take medications properly.
Diabetes is not to be taken lightly. The medications your doctor prescribes you are meant to be respected and taken when directed. Fluctuating on when you take your medicine is ill-advised for your general health, as well as your sexual health. If you have issues remembering when to take your medication, try to set alarms on your cell phone or incorporate the medications into your daily routine; i.e. keep medicine next to the coffee pot or your car key holder.