It Pays to Be Positive When Battling Testicular Cancer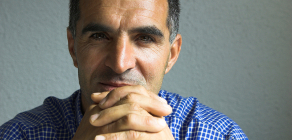 Every year about 8,000 men are diagnosed with testicular cancer. And for many, this diagnosis can be very difficult to come to terms with. The ensuing thoughts and frustrations can lead to a lull in how a man may act and feel and he may even begin to withdraw from all the positive aspects of his life.
However, there are several positive ways to approach this diagnosis. First of all, testicular cancer is treatable and is in fact, one of the most curable forms of cancers. Begin by consulting with a male fertility specialist on your options; do not be afraid to ask questions. It will help if you do a little research on your own before seeing a physician. The National Cancer Institute and the American Cancer Society are excellent places to start. The latter organization can even help you connect with cancer survivor support groups. Also, it is natural to feel the need to distance yourself from others during this time but it is critical that you stay connected with your loved ones; they will be your greatest support system. They are there to help you and they want to ensure that you get better. If possible, when seeing your physician, have one of your friends or family members come with you.
There are a number of options at your disposal for treating testicular cancer, but before you commit to any one of them; it is recommended that you first consider fertility preservation. Sperm banking or testicular tissue freezing are two options available that will allow you to preserve sperm should you choose to have children in the future.
For more information, contact Male Fertility & Sexual Medicine Specialists.