Dr. Bastuba Marks His 20th Year of Practice in San Diego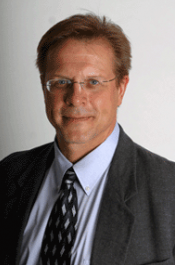 San Diego, California (PRWEB) July 23, 2013
Dr. Martin Bastuba (M.D., F.A.C.S.) is a happy doctor. With a foundation built upon his knowledge and training as an urologist, a personable bedside manner and a memorable smile his patients appreciate, Dr. Bastuba is on track to have a successful 20th anniversary as a medical practitioner in San Diego. In his own words, Dr. Bastuba has said moving to San Diego was "the best choice I've ever made." His love of his adopted city has ingratiated him to the community and he has witnessed many happy couples walk in and out of his office satisfied with the results.
His practice specializes in the treatment of all aspects of male infertility, sexual dysfunction and urological disorders. A particular interest and area of specialty is vasectomies and vasectomy reversals. Among other things, his career has given him the opportunity to see many couples receive a second chance at creating a family and the gratitude he has received has made him a happy man. One ecstatic father wrote about his experience with a vasectomy reversal, saying:
"I'm delighted to say that the procedure was very successful and 3 1/2 years ago my wife gave birth to our second son. We thought we were done but...2 weeks ago [we gave birth to] our 4th child, a baby girl...Thank you Dr Bastuba & staff for giving us two additional wonderful children."
Hailing from Detroit, Michigan, he attended both college and medical school in his hometown. He went on to complete his general urology training at Emory University Affiliated Hospitals in Atlanta, Georgia. Later, he would be the first resident physician to be accepted into the combined fellowship program for male fertility and sexual dysfunction at the prestigious Boston University School of Medicine. With his formal training complete, he opened up his fertility clinic: Male Fertility & Sexual Medicine Specialists in San Diego, California in 1993. Dr. Bastuba would later assume direction of the Fertility Center of California as the facility's Tissue Bank Scientific Director and President.
Besides being a board certified urologist who cares about his patients and his work, Dr. Bastuba is also a passionate supporter and contributor to several San Diego organizations, including Angels Foster Family Network; Volunteers of America, San Diego; Members of the U.S. Military; and Fertile Hope. He has also given time to volunteer work, educating the community, and has made numerous charitable donations.
As a fitting bookend to this momentous occasion, he is set to open yet another practice: the San Diego Vasectomy Center, where he will specializes in no-needle, no-scalpel vasectomy procedures. He currently performs over 300 vasectomies a year and during his career as a vasectomy surgeon, Dr. Bastuba has performed thousands of procedures.
"The last 20 years have been the best years of my life, and with the opening of my vasectomy clinic in San Diego I'm looking forward to serving the community for 20 years more."
– Dr. Martin Bastuba, M.D., F.A.C.S.
About Dr. Bastuba
Dr. Martin Bastuba, M.D., is a Fellow of the American College of Surgeons and is part of an elite 2% of board certified urologists in the U.S. that specialize in procedures and treatments related to male fertility. He has written numerous peer reviewed and non peer reviewed publications and has been featured in several syndicated news outlets like CBS, the San Diego Tribune and KUSI, San Diego's own local news outlet.
For more information on Dr. Bastuba, visit one of his websites.