Male Infertility Success Stories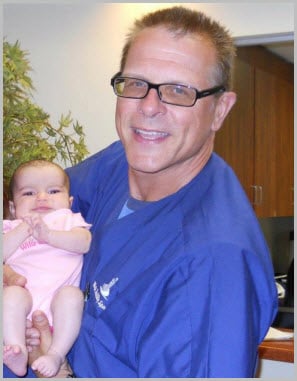 We receive letters, emails and patient feedback year-round. Nothing brings us greater joy than hearing about a new success story, meeting our patients newborn baby, and helping families grow.  Below are some of the most recent notes received at Male Fertility Specialists. To read even more patient testimonials click here.
Dr. Bastuba, we wanted to thank you for the attention you dedicated to my husband's vasectomy reversal. We truly appreciate everything you have done to help us with our dream, which is to have a baby together. This has been a long and emotional journey for use and we are so thankful for your help in making our journey a little less stressful and restoring our hope and faith that this will be successful for us! You guys are the best!!
I'm so happy to be writing this letter to you. We got pregnant two and a half years after our vasectomy reversal. We were actively trying for a long time and when we gave up trying, it happened!?! We are so overjoyed with our miracle baby. Jagger is six months old now, and he is quite a handful, but soo sweet. We are overjoyed and so grateful. His big sister, age 7, and brother, age 9, are over the moon as well with our blessing. Thank you!!!
I am a patient of Dr. Bastuba's. I have been fortunate to be his patient for the past 18 years. We first met soon after I moved to San Diego from out of state; I was not doing well at all when it came to my health. I had a lot of symptoms that none of the doctors I had seen up to that point had been able to diagnose, and I felt an overall decline in my well-being. That all changed when I met Dr. Bastuba, he quickly diagnosed my urological problems that had become very serious and at required surgery. Dr. Bastuba performed the surgery spectacularly and my recovery was easier then I ever imagined.
In the next few years I was able to have two more children with my wife. I was able to, in my fifties, enjoy a second youth through the birth of these two daughters. I am extremely grateful for the treatment and care I received from Dr. Bastuba. He gave me a new lease on life, both when it comes to my health and when it comes to the joy of fatherhood. I will forever be grateful to Dr. Bastuba. He has continued to care for my health over the years; he is my most important and trusted doctor, and friend."