Three Signs That You Should See a Urologist
Posted on August 28, 2022 in
Urology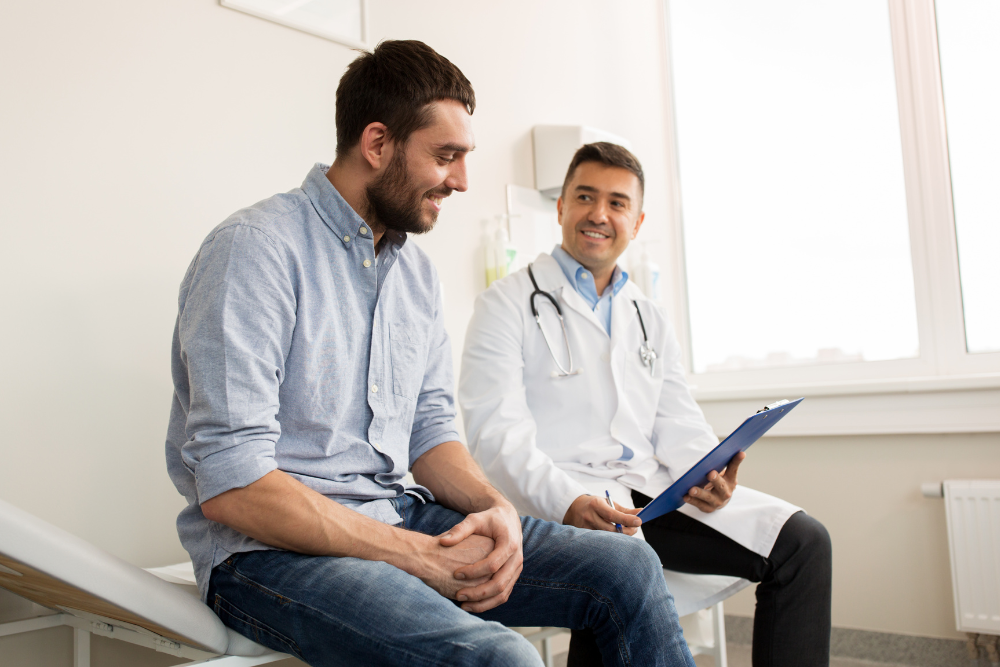 As men get older, they are more likely to develop issues that require a urologist for appropriate care. Urologists diagnose and treat conditions of the urinary tract as well as male reproductive issues. In many cases, patients will first consult with their general practitioner and then be referred to a urologist for specialist care. However, in some cases, patients may seek out care from a urologist on their own, especially if they are experiencing certain symptoms. Understanding the most serious symptoms that indicate a need for a urologist can help save patients time as they move towards getting a clear diagnosis and treatment path.
Here are three signs that you should see a urologist as soon as possible.
1) Changes or Issues With Urination
If you are having trouble with urination, such as incontinence, difficulty urinating, frequency changes, weak flow, issues with starting to urinate, cloudy urine, or blood in the urine, then it is 100% appropriate to seek care from a urologist. It is possible that an underlying health issue is causing these problems. With proper treatment, these issues are more likely to be resolved.
2) Erectile Dysfunction (ED)
Issues with having and maintaining an erection can happen over time or start suddenly. Such issues are not always straightforward as they can stem from both physical and psychological factors. Erectile dysfunction (ED) can also sometimes be indicative of an underlying medical issue. For example, difficulties with having and maintaining erections have been associated with the chronic condition diabetes. In some cases, men visit a urologist for ED and only then find out that they have diabetes. Not only does uncovering this chronic condition help to build a treatment path for the ED itself, but it can potentially serve as a life-changing alert to improve the patient's overall health.
3) Male Factor Infertility
If you're trying to have a child and haven't been able to conceive, seeing a urologist and having your fertility evaluated could be helpful in finding a reason. If you're part of a heterosexual partnership, it's generally recommended that you undergo a fertility screening after six months to a year of trying. Although testing for male infertility isn't always considered during the initial phase of fertility screening, it should not be discounted. It's estimated that about 50% of heterosexual couples who are unable to conceive naturally are at least partially due to male factor infertility.
Your First Visit With a Urologist
During your first appointment, the urologist will ask for a personal medical history that they can review during the consultation. It is important to make sure the urologist is aware of your background in full because this can aid in any decisions about future testing and treatment. It is also likely that a urine sample will be required during this first visit. A physical exam will be performed, which includes an examination of the genitals and a rectal exam to review the prostate. These tests are performed relatively quickly and you should not experience any physical discomfort. Depending on these findings, your urologist will either request additional screenings or confirm a diagnosis and provide a treatment plan.
To schedule an appointment with a urologist in San Diego, contact Male Fertility & Sexual Medicine Specialists today.