5 Reasons To See Your Urologist Today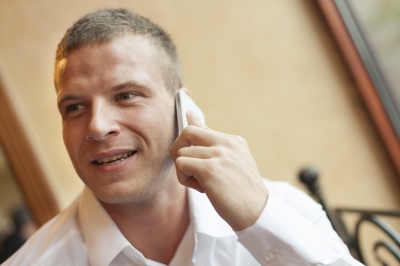 Making an appointment to visit with your urologist might not be on the top of your to-do list, but it should be. It's easy to put off trips to the doctor, especially when these visits relate to topics such as male fertility and sexual health. It's time to make an appointment with the Male Fertility Specialists, but just in case you're not yet persuaded, here are 5 reasons to see your urologist today:
Your Urologist Can Diagnose Fertility Issues
Infertility is not an uncommon issue among couples attempting to conceive. Infertility occurs when a pregnancy is not achieved after one year of trying, or six months if the woman is age thirty-five or older. Today, roughly 25% of infertility cases are due to a sperm defect, and about 40-50% of cases list a sperm defect as a contributing cause. At the Male Fertility Specialists, we can perform the proper testing and analysis needed in order to determine if male infertility is a factor or if another issue is to blame.
Your Urologist Can Treat Infertility
Once you know what the issue is, your urologist will be able to offer treatment options and services that can help with conception. Whether it be: electroejaculation therapy,  hormone deficiency treatment, unexplained low sperm count, or assisted reproductive technology such as ICSI and/or IVF for unexplained infertility issues. Your doctor will discuss the options available to you after testing and diagnosis have been performed.
If You Are Having Discomfort
Issues surrounding male sexual health can often be attributed to general feelings of being unwell. For example, Low testosterone is commonly to blame for symptoms such as fatigue, weight gain, and a decrease in libido. If you find that you are experiencing any of the previously listed symptoms or if you are experiencing discomfort related to the groin or prostate area, then it's time to make an appointment with your urologist.
If Diabetes Is Effecting Your Sexual Health
If you have diabetes you already face challenges in regard to what you eat and drink each day in addition to the medications you are required to take to stay ahead of this disease. Unfortunately, diabetes can affect your sexual health as well. Diabetes can often result in a diagnosis of erectile dysfunction, or ED. Men over the age of fifty may have ED thanks to damaged blood vessels and nerves caused by diabetes. It's important for diabetics to carefully managed their condition and if you find that you are experiencing ED, please contact your doctor to discuss your symptoms.
If You Are Interested Getting In A Vasectomy
If you are interested in a reliable and safe method of birth control, then a vasectomy can be the right choice for you. At Male Fertility Specialists, Dr. Bastuba is an expert in the technique of the No Needle No Scalpel Vasectomy. Regardless of your reasons for wanting a vasectomy, it's important to note that vasectomies, especially those performed by experienced physicians are 99% effective, are the least expensive method of birth control currently available, is very common and the entire procedure lasts no more than 10 minutes, in-office.
If you would like to make an appointment with your doctor at the Male Fertility Specialists, please fill-out a contact form online or call our offices at 619-286-3520.